INTAGE Thailand has won the Best Presentation Award from ESOMAR Asia Pacific 2016.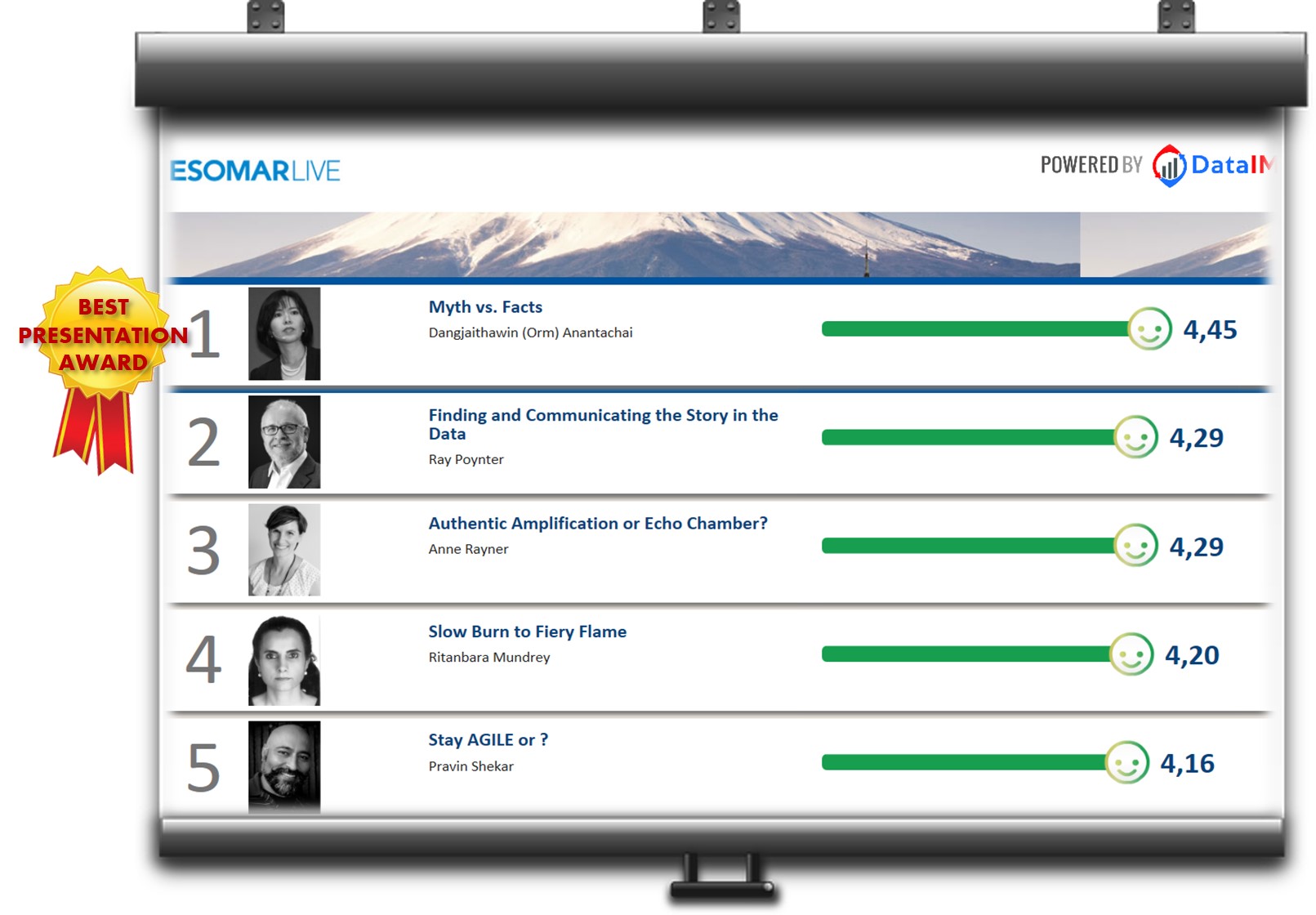 The event was held in Tokyo on May 17-19 with a record-breaking registration - 370 participants from 35 countries.
Event delegates were asked to vote for the most inspiring, effective and professional speakers and their ability
to deliver an impactful, authoritative and engaging presentation. Ms.Dangjaithawin received the certificate and mini iPad
as the grand prize. She has been invited to speak at the Congress 2016 which will be held in New Orleans in September.

After the event, she was asked for her engaging presentation tips.
Below are what she has shared to the event delegates.

Tip#1: CONNECT with the audience, open up with a good ice breaker
Tip#2: Identify the key message, then FOCUS
Tip#3: Deliver the meaning. Words can't hook, the STORY does
Tip#4: Have a good sense of HUMOR to set a warm and friendly atmosphere
Tip#5: PRACTICE makes perfect, be natural and be yourself.