INTAGE Celebrates its Integration Anniversary -- Strengthening its Position as Leading Research Agency in Asia
After one year of business integration, INTAGE Thailand held a public marketing forum to announce its strength in the Thai research market, promising upcoming investment in research technology from Japan in the near future.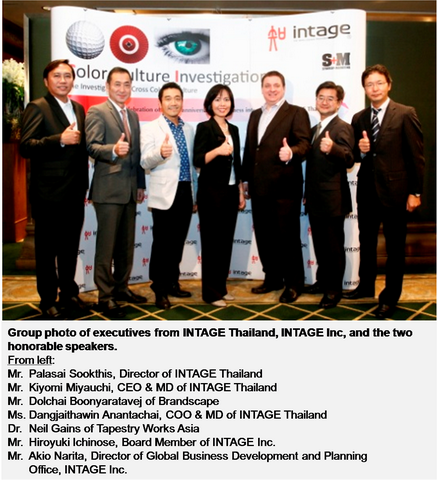 The academic forum -- Color, Culture Investigation (CCI) -- participated by over 300 Thai and foreign clients and interested public, helped stamp INTAGE image as an "Intelligent Provider". The forum mainly showcased one regional research conducted at 4 Asian country offices of INTAGE; i.e. Japan, China, Vietnam, and Thailand. Its result unfolded the myths that marketers need to know, in order to understand consumer hidden value towards color and its influence on decision making. The session was presented by Ms. Dangjaithawin Anantachai, COO & Managing Director of INTAGE (Thailand) Co., Ltd., who is also a well-known speaker in marketing, branding, and research arena.

The other honorable speakers were two leading marketing experts: Mr. Dolchai Boonyaratavej, Founder of BrandScape (Thailand), and Dr. Neil Gains, Founder of Tapestry Works Asia (Singapore). Both came to share their profound experiences in Brand Communication and Sign & Signal Interpretation, respectively, under the context of Color and its significance in marketing.
At the opening speech of the forum, Mr. Kiyomi MIYAUCHI, CEO & Managing Director of INTAGE (Thailand) Co., Ltd. announced the plan of a few technological investment from the Headquarters. "Among them, major ones include Marketing Research Online Community, so-called MROC, which has recently become popular among western countries. We have developed our own system in Japan, and are now in the process of localizing such system in the Thai language."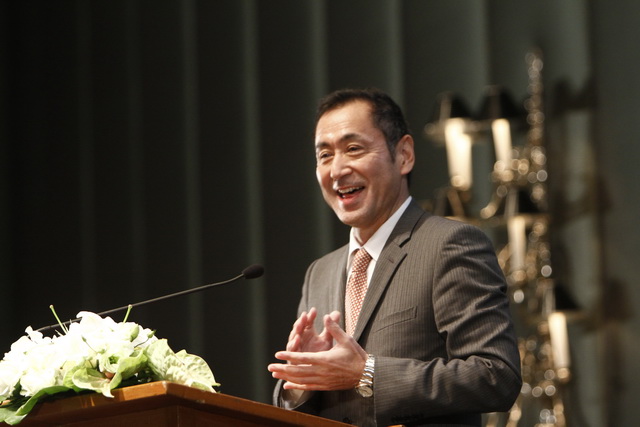 Mr. MIYAUCHI added that, "I believe MROC is an appropriate research method considering the trend of internet usage and social network in Thailand. It is more than two-way communication, and can help us dig more information from the respondents through various media either it be photos, VDOs, audio, etc."
The others are a scientific-based Neuro-Research via a special equipment to study brain blood stream, and research via mobile phone which is under preparation in Japan. For the latter, the headquarters INTAGE Inc. has joined hands with NTT docomo, the biggest mobile service provider in Japan, and opened a joint venture company to develop such service since April this year.