Bridging the Heart and Mind ... for Your Success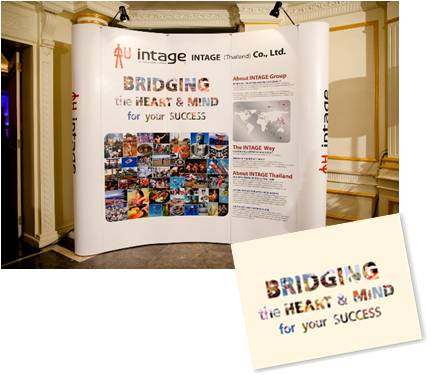 Research Dynamics Co., Ltd. and INTAGE (Thailand) Co., Ltd. successfully united into one company, under INTAGE (Thailand) Co., Ltd., after more than 10 years of partnership. It is an integration of the largest Japanese research company, ranking no. 10 worldwide, and the largest Thai research company, no. 6 in Thailand.
All the staff of Research Dynamics were willingly transferred to INTAGE (Thailand). The Client Service teams of the two companies, Field and Data teams remained unchanged. The new entity are headed by Mr. Kiyomi Miyauchi, CEO and Managing Director, and Khun Dangjaithawin Anantachai (Orm), COO and Managing Director.
"Kagami Biraki" or opening of sake cake ceremony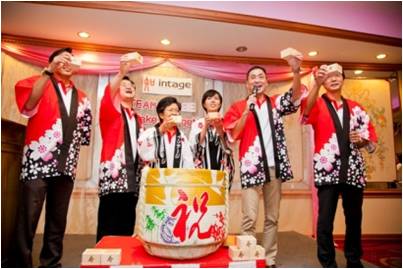 to welcome the staff to INTAGE on July 1.
The official inauguration of INTAGE (Thailand) took place on July 21 at Dusit Thani. The event, named "Bridging of the Heart and Mind … for Your Success", signified the integration of the strengths of Research Dynamics and INTAGE: the HEART and MIND. Its meaning was well explained by the Co-Managing Directors:
Mr. Miyauchi
"Although the company name as Research Dynamics has disappeared, their spirit is still alive, will never vanish and probably last forever. And in addition to that, we'll bring INTAGE spirit as well which is based on our 50 years experience in Japan. This is bridging the heart and mind. Combining these spirits, we promise here to provide more unique services to our valuable customers."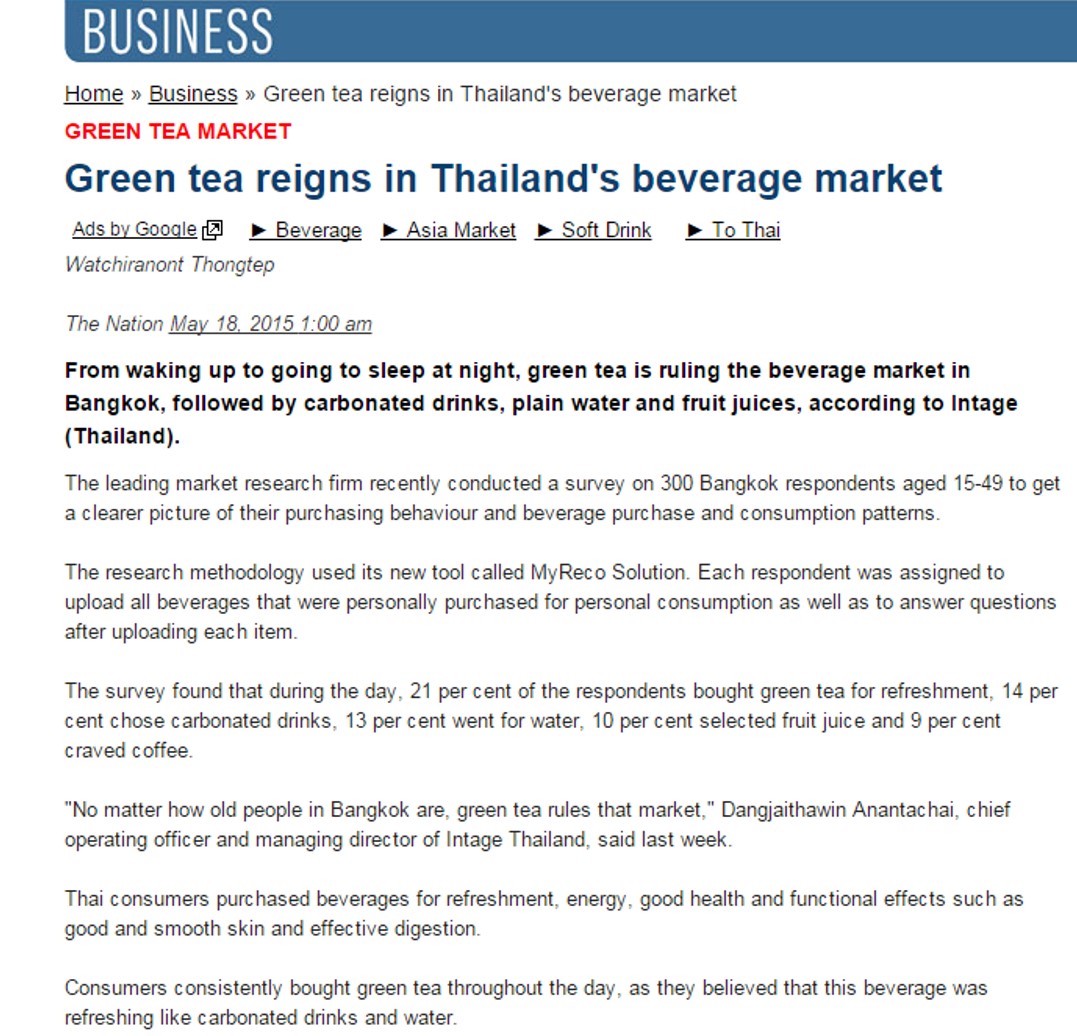 Khun Dangjaithawin
"With its long expertise in the past 50 years in every field of commerce and industry enhanced by the unmatched leading technology in marketing research in Japan, INTAGE is like a huge, valuable brain that will enable clients to spot vital business information hidden in the data. On the other hand, the former Research Dynamics team who is full of commitment and passion to unearth the insight of fast changing consumers can be seen as a heart. And that is the meaning of today's event. Bridging the Heart and Mind (for your business success), because your success is our success."
The event was graced with special talks given by 2 honorary speakers:
Dr. Paul Temporal, a leading global expert on brand creation, development and management, "Managing Brands in a Changing World"
Dr. Alexander Paufler, President & CEO of Mercedez-Benz (Thailand) Ltd., "Leading Changes with Creativity & Communication"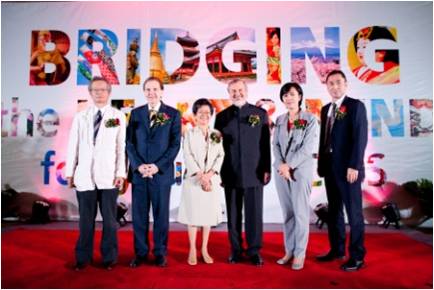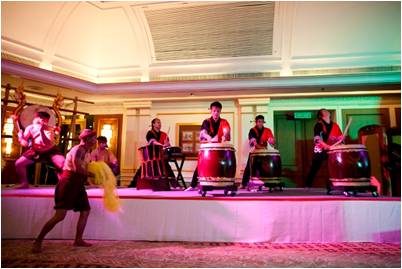 Performance of the Japanese "Taiko" drums and the Thai "Sabatchai" drums
represented both a celebration and integration of two great cultures.
On this occasion, we would like to thank our clients and partners for your continued support and cooperation, our dedicated staff, and our understanding families. Best wishes to all.